If my GIR was higher, my scores would be lower.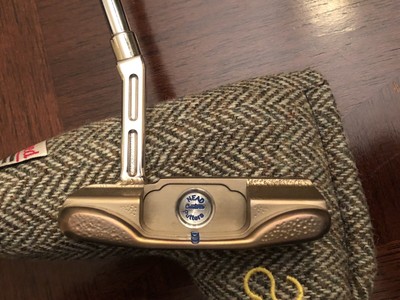 <p>New 1/1 Gene Nead Custom Stainless Steel Mini Putter. Golden hand peened finish. Pill cut The hosel is Pill Cut and Hand Peened Inside. Cover is from a group Scott Readman at SRC did for Gene. Wool Head Cover was Custom Made by Scott Redman at SRC Specially for Gene Nead. Putter Plays 35...
… not mine, but it is a beauty!
Jimbo